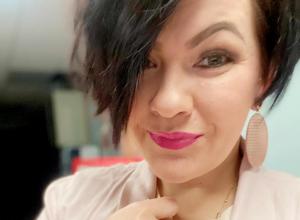 Executive Director
Samantha and her family moved to Sedalia in October 2021 from Stover where they had lived for the past few years. Samantha is originally from Columbia, MO and missed the city vibe and culture which brought them to Sedalia.
Prior to the United Way of Pettis County, Samantha was recently a licensed insurance agent with Veterans United Insurance.
Samantha has always enjoyed serving her company in any capacity she was able.  Her love for volunteering began in high school when she would spend any free school period at the Regional AIDs Interfaith Network assisting with administrative responsibilities and with events for clients.  Later, while working at Shelter Insurance Home Office, Samantha was the Co-Chair for the Community Involvement Committee with the Emerging Professionals Network and was able to assist colleagues with becoming involved locally.  After moving from Columbia, Samantha found other ways to become involved which included coaching youth soccer and volleyball in her new community!  
When not in the office Samantha can be found hanging out with her family, playing with their dogs (Opal, Dixie, Reese, Luna, and Eleanor) at the dog park, enjoying outdoors, and completing home renovations.