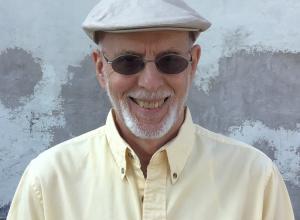 Board Member
Garrell Pierce was raised and graduated from high school in St. Clair, Missouri. He worked two summers as a cave guide at Meramec Caverns before heading off to college at Central Missouri State (now UCM) where he graduated in 1971 with a B.S. in Business Administration (Marketing emphasis). He worked for a short time with Woolworth's in St. Louis before moving back to central Missouri in 1972.
Over the next decade, Garrell worked in finances and customer service for a variety of different employers: Household Finance in Sedalia, Industrial Loan & Investment Company; Lek-Tro-Mek/The Component Shop; and Southwestern Bell Telephone Company.  In 1981, he accepted the position of Credit Supervisor for Broderick & Bascom Rope Company and worked in the Sedalia plant office for over 11 years. In 1993 he worked briefly for the Pettis County Division of Family Services before finding his way to the Sedalia Democrat Newspaper Business Office in 1994. Garrell worked at the Democrat Business Office until he retired in 2014.
Garrell enjoys all that retirement brings: collecting and listening to music; yard work, spending time with friends and family; reading; practicing piano; watching Royals baseball and Mizzou basketball; exercising (walking, bicycling, yoga, weights, etc.); and watching Jeopardy, PBS and the Gaia Network. Garrell has been a financial supporter of the United Way for many years and is happy to be serving on the United Way of Pettis County Board of Directors.